Hello beauties! Today I'm sharing my thoughts on the Victoria Jackson Cosmetics "No Make Up Make Up" Foundation Duo in 'Light', which is ideal for "fair and ivory skin tones". I really love the idea behind the brand and agree with their motto of "When you look better, you feel better. And when you feel better, you can change your life." The best part about this oil-free cream foundation is that it's quick and easy to apply, so you can look great in a snap!
I used a variety of different brushes and methods to try this foundation - a damp beauty blender, a duo-fibre flat top stippling brush, the dry sponge that comes in the compact, and the Becca The One brush. My favorite application method was a damp sponge; it just looks so nice and seamless and took the least amount of time (so important in the mornings, right?). All of the foundation duos come with two shades (hence the name 'duo') so that you can custom mix a color that matches your skin best, which I think is super clever and saves wasted money on foundations that aren't
quite
the right color (also especially helpful when transitioning between seasons!). You can also use the two shades to do some subtle contouring. I did find that this creamy formula accentuated any dry patches, so it might not be ideal for those of you with dryer skin.
Swatches done just by swiping my finger across the foundation and building it up in 3 strokes, without blending. Mixed swatch is both shades mixed together and blended out a little; this mixed shade was pretty much invisible in person on my hand!
(another shot of the creamy foundation just to show off the texture)
Formula
is creamy, lightweight, and has lots of slip - which makes it easy to apply and blend. If you just swipe your finger across the product it does feel almost greasy because it's so sheer and smooth, but it does not feel greasy when you apply it. I especially like that it doesn't
feel
like I'm wearing makeup when I have this on!!
Finish
is very natural - not particular cakey, matte OR too dewy. I like the finish a lot because it feels and looks so much like my real human skin, but better!
(you can click on this to make it larger!)
Coverage
is exactly as described; sheer and buildable to medium (or more if you wanted!). It doesn't do much for my dark under eye circles (they are realllly dark) but this foundation does even out my inner cheek and nose area beautifully ((see above photo collage!))
Lasting Power
seems to be pretty much all work-day long! I do need to blot a little before the day is done, otherwise I look a little more 'dewy' than I would like (which is the nice way of saying 'shiny'), but that's true of my oily-combo face on any day
Scent
mostly unscented. If you get your nose really close and realllllly sniff at it, the foundation smells generally 'sweet' (most likely from the carnauba wax)
Packaging
is a simple black plastic compact complete with a mirror, a second compartment with a sponge, and the brand name in white across the top. It's very nice and refined, sort of no-frills, with a nice weight in the hand. The plastic doesn't feel thin or cheap, and it snaps closed securely so I don't think it would open in a purse. The snap is not
so
strong that I would chip a nail trying to open it, which is great!
Pricing & Availability
$29.95 for .30 oz per each shade, available on
the Victoria Jackson website
and at
DermStore
Best
for people looking for easy-to-apply, natural looking foundation
Skip
if you have dry skin as this products shows of flakes you didn't know you had!
Overall
I really like this foundation a lot! I appreciate the buildable, natural looking coverage that doesn't melt off my face the way similarly advertised products (like BB and CC creams) seem to. Having it be a duo is such a clever choice, and I like that I can mix a color that really matches me! Personally I don't know if I would repurchase simply because $30 for this foundation duo is an awful lot of taco dinners, but that all depends on how long this product lasts before it needs replacing.
Discount Code!
Get 20% off your purchase at
vmakeup.com
with the coupon code:
BLOG13
(expires 12/31/2013)
Have you tried anything from the Victoria Jackson brand? Do you like cream foundations?
Let me know in the comments!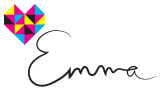 *Disclosure: I received a sample for my honest review; the opinions expressed are 100% my own.
If you'd like to know more about my policies see my disclosure page.
Powered by Brand Backer.