I've been struggling a wee bit with inspiration for this month's Digit-al Dozen theme of red, gold, and green - but thankfully all of the wackadoo photos of wrapping paper have been helping me combine lots of random patterns! Hence I present these weird*, wacky wrapping paper nails to you!!
*Don't worry - not nearly as weird as
my unpolished malachite nails
that went awkward viral on German and Russian beauty forums (thanks I guess?)
My base color is a freaking awesome white crelly polish filled with glitters from Leesha's Lacquer (press sample) that will be making a re-appearance on the blog ASAP. Then I did some dots with some red polishes. Finally I did some freehand skittle patterns with Barry M gold foil. The white base might have been a little harsh for the overall design, but you win some you lose some! I did enjoy wearing these because they are sort of light and cute, not terribly boldly festive - just sort of airy and pretty.
Don't forget to check out the other nail arts for today below!!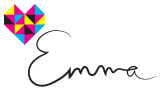 *I received a press sample for my consideration that has been used in this post. f you'd like to know more about my policies, please read my disclosure page