I must admit, I don't know a ton about Japan or the culture so I've been learning a lot while trying to get these nail art posts together! For today's look I've got some nail art inspired by Ryūjin, the dragon god that serves as a guardian deity of the sea. There are many names for this same dragon god deity, including Watatsumi and Ryōjin. Check out mah nail artz!
Ryūjin symbolizes the power of the ocean and lives in a coral palace under the sea. He controls the tides with magical tide jewels, which I've symbolized on my ring and pinkie nails. The base of my manicure is Pahlish Toxic and Timeless version II (press sample*) (
see swatches of this beautiful polish here
). On my first two fingers I did some mix-metal stamping of an oversized scale-type pattern. I dabbed some different Essie Chromes onto the plate before scraping. It wasn't as dramatic as I had hoped, but still fun to mix it up!
Stamping over something cool is probably my favorite way to stamp. I remember the first time I saw someone stamp
OVER
glitter and my mind was blown because I had never even realized that that was like an 'option', you know?! Anyhoo, these nails make me feel like a mermaid princess, so that seems pretty spot-on for channeling a dragon sea god that can take a human form when he pleases :p
Don't forget to check out the other Japanese themed nail arts below!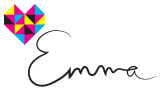 *A polish used in this post was received as a press sample for my consideration. If you'd like to know more about my policies, please read my disclosure page