I have some major, major eye candy for y'all today! I've got four amazing Pahlish polishes to shower you with swatch spam. Be prepared because Black Lace Elderberry, Blood of the Mountain, Fleur de Sel, and Lonesome Ocean are four diverse polishes that will probably run right to the top of your "omg, gimme dat!" wish list. Not trying to be ridiculous, but with this swatch 'sesh Pahlish has risen to my inner mental circle of "personal favorite indie brands I will convince everyone they need to try". I am so in love with the variety of finishes that Shannon creates! Check 'em out!
BTW: I swatched everything with butterLodon's Nail Foundation as my base coat and Zoya Armor top coat if you're curious! They're arranged in alphabetical order for easy sorting, too. Overall I found these Pahlish polishes incredibly easy to work with (as usual), but make sure and check out the little review snippet with each polish for specific details. With my handy new apartment patio, I took photos in a variety of lighting situations (Ott lamp, direct and indirect natural sunlight) - they'll be labeled in the captions below the photos. Grab a drink or a snack before diving in because I've got LOTS of photos!
Black Lace Elderberry is majestic. I mean, there's no way around it. This is a really beautiful polish! It has a purple jelly base filled with red metallic flakes (they look a lil pink thru the purple), orange hex glitters, and some occasional orange holo hex glitters. Crazy fab. The formula was incredibly easy to work with - no dragging or any issues when building it up to 3 coats. I did notice that it has a slightly stronger scent than usual - not as bad or as obvious as, say, a Kleancolor polish, but just a little more pungently chemical-y than typical 'polish' smells. First round of photos is BLE built up in 3 coats.
(direct sunlight)
(direct Ott lamp)
(direct sunlight)
(indirect Ott lamp)
(indirect Ott lamp)
Next I layered Black Lace Elderberry over Cult Nails Vicious (tbh, I am pretty bad and forgot to write down if this was one or two coats but I think this is just 1 coat since this polish is fairly opaque at 2 coats on bare nail). I found that this polish seems to be pretty OK with being layered over any sort of purple polish, regardless if the base color was more red or blue toned, so that seems nice for people that are really into what sort of color tones are important for their skin, etc. :D
(indirect Ott lamp)
(direct sunlight)
(indirect sunlight)
(indirect Ott lamp) look at #thoseflakies, omg! *___*
Blood of the Mountain is really amazing because it looks so different in various lighting! It's "a garnet red holographic with red and pink metallic microflakes". This was the only polish that was a little thicker than what I'm used to with other Pahlishes, but a few drops of thinner and it was totally wonderful again! I am not a red hoarder, so I find this shade of like dark brown-red to be really interesting and unique to my stash - especially with the holo and flakie bits. I used 3 coats for this swatch; it seemed pretty opaque at just 2 but 3 coats made it a little deeper in color (more blood-red than rust colored) and more complex.
(indirect sunlight)
(indirect sunlight)
(direct sunlight)
(direct sunlight)
Then I layered 1 coat of Blood of the Mountain over OPI Mrs. O'Leary's BBQ, a brown-red BBQ-sauce creme shade. Layering is a great way to conserve your precious Pahlish ;) This looks almost exactly the same as not layering it because the OPI polish is very similar in color to BotM when it's built up (obvs)
(natural light)
(direct natural light)
(Ott lamp)
(indirect sunlight)
Fleur de Sel is like a bottle of beautiful crushed candy canes! Officially it is inspired by unrefined pink salt - so cool right?! It's a mix of "microflakes in red metallic, shimmering white, and irridescent violet" in a verrrrrry light pink crelly base. (Pahlish is very fancy and calls it a "blush white" base!) I adore this polish because it's so pretty and I love the little flakie bits that just give it so much interest. It is also perfect for both December holidays (candy canes!) and Valentine's Day without being too thematic (i.e. you can wear this anytime, too!). Formula was very easy to work with; no issues getting the flakies out or anything. 3 coats for this swatch to build up depth, I think 2 was fine in person (I do paint thick coats tho, so *shrug*).
(indirect Ott lamp)
(indirect Ott lamp)
Now here's Fleur de Sel layered over Orly Pure Porcelain, a dusty light pink creme. I think when you layer Fleur del Sel you can see the flakies just a little more prominently, which I like. Looks great both built up and layered!
(indirect Ott lamp)
(camera flash)
(indirect Ott lamp)
Lonesome Ocean is soooo squishy and pretty! I
t dries matte and adding top coat really makes some hidden shimmery flakies come to life (they're essentially hidden in the bottle because of the depth of the jelly base). I really like the proportions and sizes of glitter in this one, also SQUARES! Formula was easy to work with, and no dragging when trying to build it up (which is mega-awesome because I am usually too impatient for jellies).
The photos of Lonesome Ocean on the Pahlish website are much more navy blue than my photos, but their's is layered over a deep navy blue base. I am OK with Lonesome Ocean being more teal because I like teal - but I would be bummed if I thought I was buying a dark navy blue polish. The first round of swatches below are 3 coats of Lonesome Ocean built up.
(indirect sunlight)
(indirect sunlight)
(indirect sunlight) that shimmmmmmer!
Then I layered
Loneseom Ocean
over OPI Ski Teal We Drop, a teal creme polish. This was two coats of Lonesome Ocean because at just one coat the glitter was a lil sparse on the nail (and I prefer a little bit more). Layering it this was shows off the flakie shimmer a little bit more, too - a prominent feature in most Pahlish polishes that I think is really beautiful :D
(indirect sunlight)
(indirect sunlight)
Pricing & Availability
Which of these shades is your favorite?! I think my fave is Black Lace Elderberry, but I am in love with using Fleur de Sel for the holidays! And truly, I like all of the Pahlish polishes I've tried. Do you have a favorite Pahlish color?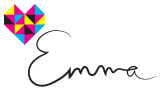 *I received a press sample for my honest review and swatching purposes. If you'd like to know more about my disclosure policies, please check out my disclosure page.