Have you heard of the Mystery Island Mix polishes from indie brand Lynx Cosmetics yet?! It's such a cool idea! You order a bottle with just a glimmer of an idea of what it is, then shake the bottle upon its arrival to reveal the full shade. I received the color Miss Perfect to test and share with y'all, so if you don't want me to spoil the mixed color you'll probably want to stop after the first few photos of the unmixed bottle :p
First off, Lynx Cosmetics has downright adorable packaging! I love the bow on the brush handle and the logo reminds me of Neopets in the best possible way - the happy Lynx kitty with rainbow hair always puts a smile on my face. My Mystery Island Mix shade, Miss Perfect, arrived unmixed (yay!). I've heard some people question if the polish stays UNmixed in the mail and yes, mine did arrive in need of some shaking - in fact, a quite a bit of shaking. I set a timer on my phone before shaking the bottle and it took a good 10 minutes and passing it back and forth between myself and my boyfriend before I felt like Miss Perfect was appropriately mixed. Lynx Cosmetics nail polish bottles are the flat yet rounded 'football' shaped bottles, so they're really hard to roll between your hands.
I layered Lynx Cosmetics Miss Perfect over Cult Nails Grunge - I love this combo! I feel like this was the best combo I found because it shows off both the pink and holo silver glitters as separate colors, even in artificial lighting. This is 'one' thick coat of Miss Perfect painted on; I did dip the brush probably twice per nail but I painted in long vertical strokes across the nail (like, you know, the normal way you paint your nails).
(direct sunlight)
(shade)
(indirect Ott lamp)
Miss Perfect is a mix of very bling gold hex glitters, matte almost-neon pink hex glitters, teeny tiny baby pink hex glitters, and similarly tiny sized holographic silver hex glitters. It is really hard to tell the light pink glitters apart from the silver holo because they are the exact same size hex glitter and practically the same color when the holo isn't doing it's holo rainbow magic. On the nail it has sort of an abstracted polka dot situation going on because there aren't a lot of medium sized glitters - just the larger hexes and tiny hexes.
This is, again, 'one' thick coat of Miss Perfect by painting in long, vertical strokes over OPI Kiss Me on my Tulips. I like the gold paired with pink a lot! And if you're wondering why the pink hexes are invisible, it's because none of them came out to play for this swatch.
(shade)
Formula was easy to work with! I did have a little trouble getting the large pink glitters out of the bottle, though, which is why there aren't a
ton
of them in my swatches. I do like that you can get a variety of effects with this based on how you apply - i.e. if you dabble a heavy coat or do thinly brushed coats, etc.
Here's Miss Perfect over Orly Decoded. On my pinkie and ring fingers I did one dabbled coat - I used all the glitter on the brush and brushed it onto the nail in a back-and-forth sweeping motion. For my pointer and middle I did the 'paint in long vertical strokes from one side of the nail to the other and re-dip the brush if I run out of glitter' method, which resulted in more coverage.
(sunlight)
(shade)
(sunlight = holo magic, yay!)

Overall
I feel like the Mystery Island Mix shades are a really adorable idea and would make a great gift - wouldn't it be a perfect stocking stuffer?! I don't know that I would want to order a whole bunch of them at once, but maybe it could be my new work out regimen - like a ShakeWeight, but nail polish, which is much more inline with my ~interests~
PRICING & AVAILABILITY
Mystery Island Mixes are available in full sized bottles (12.5 mL) for $9
For more Lynx Cosmetics check out their
Facebook
,
Twitter
, and
Instagram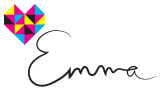 *I received a press sample for my consideration; this review is my honest opinion about the product. If you'd like to know more about my policies, please read my disclosure page