Hello my loves! Today I'm sharing my thoughts on Own Skin Health's Refining Moisture Night Cream, a sample that I have extensively tested (down to the last drop, and am so sad I've run out!). At first, this product and I didn't get along; the jar packaging is a huge turn-off for me and the scent of the product was really overwhelmingly strong (and not my personal preference). The first time I used the Refining Moisture Night Cream I had an unexpected flush and that sort of tight, tingly feeling (all of which indicates skin irritation) and after about a month (4 weeks, half the recommended time because I am impatient) of semi-regular nightly use I didn't feel like there was a noticeable positive difference in my skin so I discontinued use. During the first month I tested it I also had a hard time getting the product to really absorb without pilling up and rolling off in little like flaky balls (ew, I'm sorry, TMI?). Obviously I'm not sure what caused the weird non-absorbing behavior - not sure if this was a combination of the products I was using at the time, or my lack of prior exfoliation was making it hard for the product to really absorb or what. After taking a short break from using the product, I gave it a second chance, and really loved the effects the second time around!
How does the Refining Moisture Night Cream stack up to its claims?
Official Claims (from the Own product description, including caps)
Own's Pure NATURAL Safflower Extract shows results in as little as 8 weeks WITHOUT HARSH CHEMICALS True that this brand does not include the "harsh chemical" Retinol, but I wouldn't say that a blend of acids meant to remove layers of dead skin cells is akin to a super gentle angel's wing beating upon your face. I would agree that you need to take some time to see results! One month didn't do much for me.
Pure Safflower Extract boosts collagen, improves skin's moisture barrier, and enhances cell turnover for FIRMER, SOFTER, and MORE EVEN skin tone Maybe, yes, and yes! My skin definitely felt lovely and silky in the mornings while using this cream so I agree with softer and more even, not sure about 'firmer'.
Absorbs quickly (90% of women agree) This is one of those like "Oh, okay, good for you!" claims. How fast is 'quickly'? How many women did you even ask? Anyhoo, I did find that this absorbed fairly easily during my second testing period without any excess product residue feeling sticky or tacky, but didn't absorb at all the first month I used it.
No Retinol, Parabens, Fragrances, or Sulfates I find the rose geranium scent to be really overwhelming, so I wouldn't call this 'fragrance free' by any stretch.
No Irritation or redness, perfect for GENTLE skin. Dermatologist-Tested. Nope, nope, nope, maybe. I had some flushing, warm, tight, and tingly feelings while using this cream; not unpleasant, but those are all signs of irritation. If you have very sensitive skin, I don't know that this would be a good match. If you suffer from extreme acne or broken skin, this will irritate any sort of open skin with a more sever burning sensation than the normal "ahh, tingles!"

Texture For me this seems between a lotion and a heavy night cream (when I think 'night cream' my mind jumps to old school, heavier cold creams); luxurious but not SUPER thick and very easy to spread around. It can look a little oily/greasy/shiny immediately after application, but I never felt sticky or tacky.
Scent was sort of a mix of floral and green tea? It reminds me a little of box hair dye (which doesn't scream out "Put me on your face!"). I found it sort of overwhelming and strong at first, not my favorite scent in the world, but not so icky that I stopped using the product. By the end of the jar either the fragrance had dissipated or the scent was more familiar to me (or probably a combo of the two) and I didn't mind it nearly as much.
Packaging
Oh, jar packaging! Why? Not only do I personally dislike jar packaging, it's also pretty unhelpful for the ingredients in the product itself. Jars require a spatula or spoon to ensure that the rest of the product stays relatively free from bacteria and other under-fingernail-gunk. Jars also mean that the ingredients start to degrade because you're trapping air inside with all the cute little active ingredients, and then they're not as active anymore. Not to mention the jar is sort of frosted, but not particularly light safe (which also makes active ingredients sad). The jar itself has a sort of rubbery finish to it, which can pick up dust and hair and debris from wherever you keep your skincare items, and by the end of using the cream a majority of the branding printed on the jar had flaked off. Meh. The branding is nice, tho - simple white, green and silver palette that can appeal to pretty much any age range :)
Pricing and Availability Own Skin Health products are available at Ulta ($24.99), Duane Reade, Whole Foods, Beauty.com, and at the Own Amazon store.
I like this product for what it actually is - an AHA (glycolic acid) chemical exfoliant. I'm not sure what I really thought a "refining moisture night cream" would be (because how does lotion 'refine' without some sort of active ingredient, right?) - but I was disappointed and confused when I first received the cream because I didn't feel like it fit much of the claims and marketing. In the end I found it an effective AHA chemical exfoliant that did indeed make my skin softer, more even in tone, and smoother (less tiny lines in my forehead, which I worry about, which makes more tiny lines, etc.). Products in jars give me the "Ewww, whyyyy?!"s so I wish that this was in different packaging and contained less fragrance (whether artificial 'parfum' or natural ingredients) - then I would downright rave about it!
Overall I have oily/combo skin and I felt like this was an effective AHA chemical exfoliant and moisturizer. For the price, I find it really affordable for how effective it is, and one jar lasts a very long time!! Another great thing is that Own Skin Health is available at Ulta, which is one of my favorite places to shop (forreal, their $3.50 off $10 is like my favorite thing).
Now I'm curious - have you tried any of the Own Skincare products? How do you feel about skincare in jar packaging?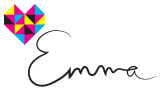 *Disclosure: I received this press sample for my honest review; the opinions expressed in this review are 100% my own.
If you'd like to know more about my disclosure policies please check out my disclosure page.