Press Sample
Perlier Italian Sorbet Limone Refreshing Crackling Ice Body Water is like the perfect dessert, except you rub it all over your body! And about that 'crackling' part in the title of the product...? Yes, it definitely crackles, pops, and fizzes fairly loudly while you slather it on! Sounds weird? It is - but it's so fun to use!
While fall weather is trying to creep in and you might think about putting your can of Perlier away, it's great for a post work-out cool down all year 'round or in extreme feats of beautifying - like styling your hair with hot tools or sitting under a thousand hot lights while putting on your face.
I prefer to keep my can in the fridge to really make the 'freezing' effect even more refreshing and long-lasting! Typically I apply this on my arms, especially my wrists, and sometimes my neck. I've also applied it to my legs, but it doesn't provide moisture the way lotion does so I don't like to waste the product on larger body parts.
Read more for all of the specific details like where to find it, how adorable the packaging is, and a coupon code!
Product Claims (taken from the product description on HSN)
Sparkling and crisp

- Yes, true - especially if you put it in the fridge first!

Moisturizes and refreshes in one step

- Sort of? This literally provides hydration to your skin and definitely 'refreshes' my skin, but this doesn't take the place of a normal lotion in terms of moisturizing

Makes your skin pleasantly smooth and scented

- Totes! The scent does wear off a little quickly; both a pro and a con (personally I would like to smell like lemon sorbet forever, but maybe normal humans wouldn't like that so much)

Crackles when applying to skin

- Resoundingly yes! I think the sensation is fun, but it

TERRIFIES

my boyfriend >.<

Provides sudden and strong cooling effect

- Yep! Again, especially if you put it in the fridge first!

Formulated with food ingredients, just like a true fruit sorbet

- O rly? Mostly I just see color, "fragrance", and alcohol listed as ingredients...

Fresh and light texture gives a sorbet-like effect on the skin

- Again, hmmmm? Is that a thing people do? I just have no prior experience rubbing dessert onto my body that I could say "Yep, that's totally a sorbet-like effect I'm feeling! Woooo!" It does feel light like a gel, but I would think real sorbet is more sticky and thicker.
Texture
is a light-weight slightly tinted yellow-green gel. It is easy to rub in and absorbs quickly. If you apply too much in one place it can be a little bit sticky. The crackling effect completely freaks out my boyfriend, so much more than I imagined a simple product could; it reminds him of cooking bacon (he's the bacon cook in these parts) and he just can't get past assuming that sensation would be horrible feeling on your skin.
Lasting Power:
The crackle effect, moisture AND the scent don't last particularly long :( I don't mind the crackle part being short-lived, that makes sense. The 'moisture' lasts maybe a few hours, mostly the skin just feels smooth and soft wherever you've applied it. The scent is SO DELISH and I wish it would last a little longer!
Scent
is understandably lemony! But it's not just lemony - it's mouth-watering deliciously, specifically lemon sorbet scented, so it's a little sugary and almost fluffy. The can reminds me that it's not a food product in huge letters and I'm a little thankful, you could easily get swept up in the nom-nom-ness of the fragrance ;)
Packaging
is very similar to typical hair mousse packaging; simple finger trigger and pressurized can. I love the bright, springy green and white stripes of the label!
Price and Availability
: $24.50
on HSN
Overall, I think this is a super fun product that does it exactly what it's meant to - smell fantastic and refresh your body in a soothing way. This doesn't replace lotion and it's more of a super fun, frivolous beauty product. I wouldn't call this an "omg, must have, go get it now" product for the price, but if your budget can swing it and you live in a warmer location [or work out a lot; I'd much prefer to smell like lemon sorbet than sweat, ya know?] this might be a great addition to your beauty arsenal!
Now dear readers, there's a code for $5 off any purchase of Perlier items on HSN (
see them all here
) using promo code:
ifabbo5
For more Perlier, check them out on
Facebook
,
Twitter
, and
Pinterest
.
Have you tried Perlier's Crackling Ice Body Water? What about other Perlier products? I'm obsessed with this scent and definitely want to check out the other items that come from this range!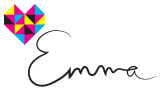 *Disclosure: I received this press sample from iFabbo and Perlier for my honest review; the opinions expressed in this review are 100% my own.
If you'd like to know more about my disclosure policies please check out my disclosure page.