After talking about MY 'power' color in last week's Strong Stash Starter post (here if you wanted a refresh), I wanted to highlight some of my other favorite polishes!! Maybe some of these are ones you use and love or they would fill a missing spot in your collection. Admittedly, I am more of a cool color person because in prep for that post I'm thinking of all the different colors I need to talk about - green, blue, mint, teal, turquoise, purple, lavender, etc. And yet here are only a few warmer color choices?!? I also stupidly left out coral - duh! I do like coral (especially for makeup), but I totally forgot about it when making my little list. Whoops! It gets an honorable mention at the end tho, promise.
I've arranged these polishes in order of budget from top to bottom (top being cheaper, bottom being more splurge-worthy). Also by color, but that part's a little more obvious ;) And yes, I was a bad girl and listed a few polishes that were more limited edition but I have dupe selections, so no worries! Finally, I tend towards cremes and crelly-ish polishes that are easy to build to opacity for layering with glitter (personal preference) and nail art, but there are some shimmery and glitter polishes here, too!
Sally Hansen Insta-Dri Quick Brick [$$] - I'm so happy that there are a few bottles of this limited edition fall lacquer still left on Amazon so that you can also have this magical molten-metallic red polish!! It's weird to have a favorite metallic red shade I think? Regardless, I love love love this one! Great formula, great opacity, and it glows from within - oooohhh
Zoya Sooki [$$$] - Lately this has been my go-to red squishy polish! I like that it's not tooo bright and not too dark, and the formula is superb. The end result is smooth, shiny, and crelly-ish without all the hassle that some crellies have in terms of building to opacity; I think I usually only need 2 coats. It's also fun to paint with because it reminds me of True Blood (watch this hilarious gif explaining the first season and giggle)
Cult Nails Quench [$$$$] - Nice slightly darker red creme; great formula. I like how this color changes shades in different lighting but it's never too vampy! I like my colors to look like colors inside (and not "Hey, if you stare at my nail in this direct sunlight you can see it's actually teal!")



- Pinks -
China Glaze Fuchsia Fanatic [$$] - My go-to darker hot pink shade! It's very squishy crelly style, but not hard to build up; I think I usually only use 2 coats. When layering it over other colors it is a lot more sheer, tho, which you can do cool things with (like my angular tape mani) but it's something to consider.
OPI Kiss me on my Tulips [$$$] - I like this simple pink creme from OPI! If, like me, you're not a huge fan of pinks this sort of shade is just like a standard nice light-ish pink. Nice formula, and I am a fan of the ProWide brush. Psst. There's a $1 Wet n Wild dupe called Lavender Creme - it's a teensy bit darker and more blue toned, but it's really similar.
butterLondon Disco Biscuit [$$$$] - I am NOT a pink person, but this is one of those Absolutely Must Have Forreal polishes I think everyone should have. Yes, they are many similar polishes that are hot pink with blue shimmer, but shimmer is not the same as amazingly magical tiny micro glitter, or rather 'fairy sparkles' as I like to call them. Seriously, this polish is so so so pretty! I love that the micro glitter is so tiny it just sparkles when you move your hand around **siiiigghhhhh**



- Oranges -
China Glaze Riveting [$$] - The orange glass fleck to end all! I own a back-up bottle of this. It just surpasses all of my other similarly orange sparkly polishes and I purged a lot of similar ones because this is The One when I want a sparklesome orange.
Deborah Lippmann Lara's Theme [$$$$$ - splurge] - No, I don't think anyone "needs" a $17 creme polish. But this one is so lovely! (Psst. I get mine for a little less on eBay so my wallet and I don't cry as much) The formula on this orange creme is great; usually I can do 1 - 1.5 coats. And I love that it's an all-year-round style orange; not too fall or Halloween-y. Highly recommend.



- Yellows -
Revlon Top Speed Electric! [$$] - I've said goodbye to almost all of yellow polishes because of this one. If you're like me and you like yellow but pretty much hate all yellow polishes, try this one!! (I think my yellow polish hatred is because I do thicker coats than normal humans and I can't do thin ones even if I try really hard; I refuse to do 3+ coats for what's normally a base color) ANYHOO, this has lots of pretty shimmer that's sort of subtle because the base is so creamy (but is a little challenging if you need to do clean up, just keeping it real). Love the sunny tone - not too bright or too dark. Yay! Yellow!
FingerPaints Catwalk Queen [$$] // butterLondon Bumster [$$$$] Alas the FingerPaints polish was limited edition, but the butterLondon one is easy to find! I like this mustard-khaki-tan-light-brownish-yellowish creme a lot!! It's a great fall color and the formula is nice because it's not a standard yellow. I haven't personally tried the bL version so idk if it's equally as nice, but other bL cremes I have tried are pretty awesome (don't want to spoil a different post but have you tried Muggins?!? omg!)
Honorable mention:
OPI Call Me Gwen-ever
is my favorite coral colored polish!! It can be a beast to photograph, but it's really gorgeous in person and I love it's sort of smokey tone. Nice formula, too! I think technically the Spiderman colors are limited edition because they're inspired by a movie (like the POTC collection, which I SO DESPERATELY wish was a forever collection) but it's still fairly easy to find this shade around [so far, fingers crossed]

- - * - -
Check out the other posts in this series:
Tweetables!
<-- new cool feature!!!
You can click 'click to tweet' and it will take you directly to a window all prepped to tweet about this article - perfect if you enjoyed reading it and wanted to share it!
I'm reading all about @manicurity's favorite warm colored polishes today! - Click to tweet
Looking for some warm-colored #nailpolish recommendations? Read this post! - Click to tweet
Love this list of great #nailpolish suggestions from @manicurity! - Click to tweet
Do you prefer warm colors or cool colors? Have I listed any of your favorite polishes, or are there some you'd recommend? Let me know in the comments!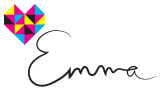 *Disclosure: This blog utilizes compensated affiliate links monetized through Skimlinks. I would never recommend a product to you unless I have tried it myself and truly love it, pinky promise!
Please keep in mind that this series is a combo of my personal opinions (obvs, as is everything you've ever read here) and experience with polishes that I find fundamental.

I expect

your

Top Ten Necessary Polish Choices to be different & I'd love to hear what they are; please leave a comment, chat with me on

Facebook

, or tweet me about it (

@manicurity

)!