My skincare routine isn't very complicated, but I thought it would be great to take a second to write a little bit about my typical routine and my 'problem areas' as a reference for future skincare posts! Let's begin with a really not that bad photo of me sans makeup (thank U iPhone for making this just a smidgen bit more bearable by being lovingly blurry) and then the same image with a lot of accidentally angry looking words all over it, showing you my perceived concerns about my skin. I'd say the biggest concerns are also the easiest to read ones - blackheads and enlarged pores on my nose and inner cheek area and my allergy-induced + fair skin + genetically pre-defined very dark circles. But I am really worried about the fine lines and texture my forehead has developed :(
Currently in my mid-twenties (24 to be exact, which feels too old for how unsettled my life is, but that's another story), my main concerns are balancing my oily-combo skin + it's frequent tendency to desperately want to break out, especially hormonal acne, with the early stages of anti-aging lotions and potions. I'm all about the idea that I can maybe maintain what I've got ~going on~ right now (collagen wise and all that) instead
of some mad dash to "fix it all later" once the wrinkles and sadness sets in.
I developed my 'regimen' by sifting through tons and tons of articles, ingredient lists, and product reviews on
Beautypedia // Paula's Choice
.
I am NOT an expert or a professional
(nor do I pretend to be one), I've just read a lot of things on the internet and am trying out different products to see what works for me. I have a limited budget, but that doesn't mean there's not an affordable, super awesome sunscreen for my oily face if I don't research hard enough! These are the products, mostly drugstore ones that fit my budget and that I can go buy in person quickly when I run out, and routine that I have been doing since about January.
In the morning:
Clean & Clear Advantage Oil Absorbing Treatment - I use this light oil 'absorbing' "treatment" lotion as a BHA exfoliator and I use it primarily on my nose and cheeks. It dries to a nice soft, silky finish. I don't really notice that it keeps that part of my face less oily, but I guess it must because my primary shine area as the day wears on is my forehead!
Clean & Clear Persa-Gel 10 - This is probably too harsh for constant use, but it's what I could find at the drugstore that contains Benzoyl Peroxide instead of salicylic acid. I like that one tube lasts FOREVER and I do feel like this has been more effective for me than other treatments.
Kiss My Face Oat Protein Complex with Hydresia SPF 18 - As an already oily person, I sort of loath having to slap on greasy sunblock. This sunblock, however, is fantastic! I always feel nice and moisturized, not shiny, oil, or greasy once I'm done rubbing it in and it doesn't break me out. Only con is that this was really hard to find until I stumbled upon it at Whole Foods (the internet lists it as being at a lot of drugstores, and it isn't in my area). There is apparently an SPF 30 version of this I want to try because SPF 18 isn't really as high as I feel like it should be. Regardless, great price and great product - highly recommend if you're looking to try a new reasonably priced sunblock.
At night:
Neutrogena Make-up Remover Cleansing Towelettes - I use a lot of waterproof and 'long lasting' makeup (like Color Tattoos over primer, locked down with spray, etc.) because I am oily and don't like creasing/smudging. I do find it very helpful to have a cleansing cloth to really get rid of makeup without tugging and scrubbing with a washcloth on my eyes, etc. These work well and the smell isn't overwhelming (A+ because I hate drenching my face in fragrance right before sleeping). These also don't dry out my face! And I got a huge pack on sale at Walmart :)
Clean & Clear daily face soap of some kind (and washcloth) - After using a cleansing cloth I do a quick rinse to get any leftover makeup or petroleum product residue from the cloth off. I usually gently physically exfoliate with the washcloth on my cheeks and my forehead. In particular the facial cleanser I've been using from Clean & Clear is a 'simple' clear one, which is nice, but it really dries out my face a lot and makes my skin feel very tight. I think next time I purchase a facial cleanser I'll be opting for a creamier style one.
Clean & Clear Advantage Oil Absorbing Treatment (again) - I like to use this as a BHA exfoliator, and again, focus on my nose and inner cheeks at night.
Clean & Clear Persa-Gel 10 (again) - Dab a little on zits here and there at night, hooray!
"General night lotion" = this is what I've been experimenting with the most. I was using the Neutrogena retinol night cream, and it was fine, but there are SO many different night lotion potions to try that I don't mind mixing it up!! I find that if I keep all the other steps pretty consistent I can try new products without upsetting my face too much.
I think that just like with anything in life, being consistent is key! The more often I stick to my steps, the better my skin fares.
What's your skincare routine like? Do you like to use drugstore or higher end products?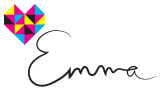 *This blog utilizes compensated affiliate links through Skimlinks. I would never recommend a product to you unless I have tried it myself and truly love it, pinky promise!