This post is later than I intended to have it published because I've been dreaming and window-internet-shopping at Ulta trying to figure out all the things I want <3_<3 But anyhoo, you know that falling feeling you get when you get a lovely new Ulta coupon, but of course it doesn't include all the things you want (i.e.
prestige brands
)?! Not this week, my pets! Check your mailboxes or your friendly internet-neighbor Ulta employee for a 20% off coupon for YOUR ENTIRE PURCHASE! Even all the beautiful, beautiful prestige items! Psst. the one I got in the mail doesn't expire until August (yay yay!) but it does exclude: fragrances, Lancome, Clinique, Dermalogica, Benefit Brow Bar services, professional haircare liters + jumbo sizes, and clearance. Another coupon I've seen seems to say OK to everything except the Benefit Brow Bar services but it expires Saturday (today, July 26th), so check your fine print! In honor of this magical coupon, I've got a Lust List of some things I desperately want a slight discount on and 8 of my Holy Grail products that perhaps YOU might like to try out with your coupon! Read on for the shopping lists!
I'm sure you have a list of items that you want, but aren't really actively seeking out, right? This is mine! I always think about these things in the back of my head as things I just generally want a lot, but usually end up buying like 5 mid-priced Maybelline lipsticks instead! This list is in no particular order in terms of priority, just matched with the graphic I chiseled out of pixels ;)
NOW here are some of my favorite products right now! I use my cream blush, eyelash curler, and UD eyeshadow pencils every single day this summer. And the others are Holy Grail staples I don't want to be without!
NYX Creme Blush ($7 USD) - My favorite shades are Glow and Natural!! (the Ulta website is highly deceiving with all of the cream blush photos, FYI - they all look weird tan on my monitor, so Google swatches). I find the Nyx cream blushes really easy to blend and they have great staying power, even on my combo-oily skin! Honestly, I love them and only use powder blush to set the cream blush on my extra fancy-face days.

Glow | Natural

Revlon Color Burst Lip Butters ($7 USD) These were the gateway drug to regular lipstick for me! I am only missing like 3 shades from the ENTIRE line because I adore these. [Also, I found them on major sale somewhere for $2 each, and that's like nothing, so I bought all the ones I could find] My favorite MLBB (my lips but better) color is Sugar Plum and I've been loving Sorbet this summer, a great slightly somewhat translucent pink that works so well with fun, colorful liner.

Sugar Plum | Sorbet

Real Techniques Domed Blush Brush ($8.99 USD) No, this isn't as fancy as that hand-wrapped NARS brush that would cost me like 6 taco dinners (for shame!) BUT it's long, tapered domed shape works really well for blending out pigmented blush. I feel like this gives a really natural look because of the way it hits your cheeks (again, because it's domed, i.e. super cool and helpful). Only thing I don't totally love is that the wide base takes up a lot of room if I try to smoosh it into a jar with all its other brush friends :-/

EcoTools brushes* ($17.99 USD) Looking for crazy soft new face or eye brushes? EcoTools makes ones from __ that are positively pet-able! I have tiny hands (awww) so I like their travel eye brush set ($11.49). I like it so much I have two packs!! Great brand to check out if you'd like to get some new brushes, but don't want to spend a lot of cash.
*The brush set in my sweet graphic is a great set for someone that's truly new to brushes because you'll probably already have a basic eyeshadow, powder, angled brush, etc. if you have any other sets. I know it was one of my first brush sets like 3 years ago (late brush collecting bloomer, y'all), but there's probably a more inclusive or unique set for the same ~$18 price somewhere
Maybelline Color Sensational Vivids Lipcolor ($7.49 USD) Love me some bold colors, but especially love me some bold colors that don't have to be 'built up' (does that work for other people? It just slides all over my lips if I have to swipe too much...) Anyhoo, these Maybelline Color Vivids are really bright and feel great - I don't have to put too much effort into wearing them, and my lips aren't dry or sad by the end of the day. I also like the fruity smell! My favorites right now are Neon Red (is it red?! is it orange?! I don't know, but everyone loves it!) and Shocking Coral.

Neon Red | Shocking Coral

Urban Decay Naked 2 ($50 USD) I'm probably the only person that likes the Naked 2 more than the original Naked palette! Yes, the colors are almost exactly the same and I didn't need both, but ah well. Pretty things! Anyhoo, I really like the more taupe-y, purple-y shades of this palette. Some of my favorites are Tease, Busted, Pistol, and YDK.

Tweezerman Classic Lash Curler ($12.50 USD) I think it's close to impossible to recommend an eyelash curler to other people because everyone has different eyes and different desires in terms of how 'curled' they want to be. For me, this Tweezerman curler does a great job! The pads on this curler are a lot stiffer than the Revlon one I had previously (the Revlon one was rather gummy and limp lashes were the result, no bueno). I also don't get very much pinching with this one and rarely loose lashes, so it works well for me.
Urban Decay 24/7 Glide On Shadow Pencil ($20 USD) Sweltering heat, and humidity wavering between 90% and rain for months (here in Georgia, at leas)? Thank the heavens for these UD pencils!! I've been using Juju and Rehab all summer. I just do one quick swipe, sans primer, along the lashline and blend a teensy bit, and I get sultry bronze smokey eyes that don't crease, fade, or have any fall out! If I blend too far up into the crease I get some creasing, but that's expected. Let me say this again so all of my oily-lidded ladies hear me: WithOUT any primer I can wear color on my lids all day, and it STAYS THERE! In the SUMMER! [Color Tattoos and L'Oreal Infallibles crease on me without primer, so this is a Very Big Deal.]


Juju | Rehab

Shopping Tips:
This coupon applies to regular sale things, i.e. all of the Revlon and Maybelline lipsticks and Nyx items that are currently buy-1-get-1-halfsies? 20% off of that, too!
If your overall purchase is going to be in the $10 - 15 range, use the usual $3.50 off $10 instead (you'll get a better discount)
Personally I'm planning on using the 20% off on something in the $30 - 45 range, because for me that rides the perfect line of "Oh man, this is SUCH A GOOD PRICE!" and "But it's still expensive?! [take, for instance, the Lorac Pro palette is regularly $42 for 16 eyeshadows but now it's $33.6?!? It's like they're giving it away! *grabby hands* While a Tarte blush that retails $26 would be $20.80 with the discount... hmm...]
Ulta.com has a much wider selection of shades than their retail stores AND you won't have to watch any teenagers put their fingers in all the lipsticks you want, so I'll probably be skipping the trip to a store and doing my damage online :D
Bonus about shopping online: The website is designed to have super helpful alerts all over the place about what's on sale (on the "sale" page, when you're browsing by brand, on the page for any particular item, and even in your shopping cart page) - but they don't really put as many stickers/alerts out in stores, so you might miss an extra deal
Ulta has a really swell return policy, so don't sweat it if you go sale-crazy and you aren't happy with something!
Now, HALP! Do I need the LORAC Pro palette like I feel like I need it - or should I get the Stila palette instead?! I grabbed the Lorac holiday mini-palettes (the 4-piece Ulta exclusive set) so I'm nervous there might be some overlapping metallic shades between the PRO and the minis.
Is there anything I'm missing from my Lust List? What will you use your coupon for?? Let me know in the comments!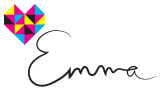 *Disclosure: This blog utilizes compensated affiliate links monetized through Skimlinks. I would never recommend a product to you unless I have tried it myself and truly love it, pinky promise!