I am so excited to share a new indie brand with y'all today - Classic Films Cosmetics! The story of this brand is pretty cool: the owner, Anna, was inspired to make complex and interesting nail polishes because of her love of vintage clothing items. These polishes are totally magical and amazing; intricate color mixes of shimmer that glisten as you twirl your fingers. I definitely felt like a fancy fancy princess when I was swatching these!
For these I swatched 3 coats of each polish over Butter London's Nail Foundation on my ring finger so that you could get an idea of the polish on its own, then layered it over other base colors on my other fingers.
They're arranged in alphabetical order for easy sorting, too. The formula on all of the polishes was pretty good; for some of the ones with larger, heavier glitters you will need to tip the bottle over before painting and roll it a little (I'll talk about it more under those particular polish descriptions). All of the polishes are packed with shimmer, tho - so while you might have to roll the bottles to disperse the glitters a smidgen, you will never have to go looking for shimmer ;) All photos were taken in indirect Ott Lite ("natural"), except where in the caption as being different. Grab a drink or a snack before diving in because I've got LOTS of photos!

**Please note: I typically 'dabble' my glitters, which is why my glitter swatches may look a little more dense at 'one coat' than other swatches. For these swatches I brushed them on like a normal polish because of the shimmery bases, which is why the glitter pieces are more sparse than my swatches normally look. These polishes look equally dabbled or brushed! In person the ratio of shimmer to glitter is really ethereal and pretty, and how I personally would wear this style of polish :)
D.O.A.
has fantastic tiny irregularly shaped shimmer bits AND flakies, AND tiny holo bars + pastel green and purple glitters, with a resulting sheer gunmetal base. It's really cool!! It looks fantastic over darker colors because the shimmer, holo, and flakies pop more - but it also adds a lot of dimension to lighter colors. No problems with the formula for this polish, but the pastel hexes are a tiny bit sparse so you might want to do two coats of D.OA. if you're looking for more actual glitter pieces. While the base is a light grey, it doesn't change the base color you layer it over very much - it did tint the light purple I swatched it with a little, but I feel like it would only be noticeable if you had an un-layered swatch of it right next to each other (did that make sense? I hope so...)
over Sally Hansen Greige
2 coats over butterLondon Muggins
Impact
is probably the most unique color I swatched! It combines this fantastic pearly shimmer (silvery-pink, that is comprised of tiny purple and green bits if you look closely) with black circles, diamonds, and bars + red hex accents, AND light pink shreds. The larger glitters in this polish tend to sink, so you have to prep a little bit tipping the bottle upside down before painting and rolling it in your hands a little to distribute. Impact doesn't really tint the colors you layer it over, just adds a lot of shimmer!
2 coats over Pure Ice Kiss Me Here
2 coats over China Glaze Light as Air
blurrrrry, but look at the colors of the shimmer! so pretty!
Lady in the Lake
is such a wow polish! The shimmer in the base is greeny-blue, a lot like Pure Ice Heartbreaker, but also has rose-gold and pinky glitters + flakies. I adored this over a bright blue creme
so much
that I couldn't think of a better layering combo. Very mermaid-y and pretty, no problems with the formula!
over Pure Ice French Kiss
over Pure Ice French Kiss
over Pure Ice French Kiss
Lured
reminds me of modern leprechuans! It has golden shimmer and holo glitters of different sizes and shapes (including square, yay!) in gold, turquoise, and purple. Really pretty and versatile; the bottle reads very olive-green-gold so it was stunningly matched over Zoya Dree, but also looked wonderful over Revlon Electric! I didn't find it to actually change the overall color of polishes, so I think it should be easily layered with whatever you'd like! Really easy to work with formula.
1 coat over Revlon Top Speed Electric
1 coat over Zoya Dree
Spellbound
, oh Spellbound. I had some problems with this polish - half my fault and half the polish. First, I had a pretty hard time finding a good base for this because I preferred it over pinks, reds, and lavenders - but it freaked out my camera. Second, this is the polish I had the hardest time getting glitters out of, regardless of how long I left it upside down or rolled it. I sort of like the smaller glitters that made it to the nail - but this polish does include some hearts and daisies that I couldn't wrangle out of the bottle very frequently. Spellbound does lightly tint colors you layer it over; the swatch below is over a sheer beige nude crelly. This is like the inverse twin sister of butterLodon Disco Biscuit because it has blue shimmer, but these awesome tiny pink sparks - check the macro to see what I mean!
2 coats over Revlon Trade Winds
2 coats over Revlon Trade Winds
Sunset Boulevard
is a neutral glitter topper (as if that's a thing), mostly made of gold, copper, and bronze glitters and shimmer of different sizes. The thing that really sets this polish apart from other gold toppers is that the shades of bronze and gold are a little darker,
then
there's a dash of pretty magical purple opalescent hexes, too! Really beautiful and really easy to work with. Sunset Boulevard does not tint colors you layer it over, so layer away!
1 coat over Essie Case Study
1 coat over Sinful Colors Rain Storm
They Live By Night
I can barely make words about how pretty this polish is, but I guess you'd maybe like a quick coherent summary?! This seems to have a darkened jelly base with some navy glitters, but what's really exceptional about it is some touches of red and tealish (and maybe even purple?! It could just be the red and teal together, but it's cool)! Overall it is a lot more complex and interesting than a typical navy blue style glitter - then on top of all of that there are some holo stars and moons!! To get the larger holo glitters out you do have to roll the bottle and/or tip it upside down a little beforehand. They Live By Night does tint colors you layer it over a little (see it over grey below).
1 coat over Pure Ice Kiss me Here (3 coats on ring alone, but it looks the same, right?!)
1 coat over Revlon Midnight Affair
1 coat over Revlon Midnight Affair
- - - * - - -

Pricing & Availability
**please note that this brand does not offer international shipping at this time**
- - - * - - -
These polishes are all amazeballs!
I felt a little challenged in my ability to capture just how awesome they are. I tried ALL of the photography tricks I know, but these still felt elusive at times. This is one of those cases in which I feel like the bottle shots are the best representation of what it looks like on the nail - all the glowy bits and shimmer really do transfer! The tinted bases don't really affect the color of other polishes when you're layering, tho, which is really helpful and opens up a lot of options.
If you're a fan of shimmery top coats, I would assume you need all of these!
My #1 favorite polish is They Live By Night - if you're a fan of blues, this is a must have. It looked so insanely gorgeous over navy blue!! I also really love Sunset Boulevard, and all of them. Haha.
Which ones do you like?!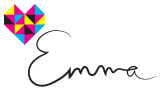 *I received a press sample for my honest review and swatching purposes. If you'd like to know more about my disclosure policies, please check out my disclosure page.