Hey y'all, I am very excited to share the Ageless Derma Stem Cell and Peptide Anti-Wrinkle Cream with you today!! This is one of the products I have been extensively testing lately (the question mark portion of
my 'current skincare routine' post
). Each night after cleansing my face, I've been applying one 'click' of the Ageless Derma cream to my face, focusing on my forehead and working my way down. Here's what I think!
Official Claims
(from the product description on their website)
Protect and revitalize your skin from the signs of aging
Eliminates the appearance of fine lines and wrinkles
Improves the firmness and elasticity of skin
Removes crow's feet
Re-energizes skin for a smoother, firmer and younger look
My Thoughts on their claims
(after testing the sample sent to review for over a month)
I would agree that this cream is protecting and revitalizing my skin; overall my skin has definitely improved since using this cream
Being only 24 I don't have deep wrinkles, but I am noticing some fine lines and texture differences, especially in places like my forehead. I think this cream has definitely softened those areas to be less texture-y
Yes! My skin definitely looks and feels nice and firm while using this cream. I feel like my cheeks look fantastic ;)
I don't really think I had crow's feet, but I do think I have less wrinkles/crepiness by my eyes now
SO smooth! Definitely agree that my skin is much smoother and softer while using this product
The Ageless Derma Stem Cell and Peptide Anti-Wrinkle Cream has definitely earned it's place in my current skin care regimen!! It's a very light weight, non-greasy lotion that absorbs
so
quickly. Using it a night I find it really refreshing and relaxing; it seems to be a little bit 'cooling' but definitely not in an "Oh my god my face is burning" sort of way. This didn't clog my pores at all (yay!) and I wake up with really,
really
smooth skin that I would want to pet (especially on my cheeks). Another thing I really love about this product, and all of their other products as well, is that their packaging is totally on point - a cream that isn't in a jar! The heavens are parting!
Packaging:
No-nonsense, professional-looking products with simple black, white, and silver branding. Also, I
LOVE
the jar! I can't tell you how happy I am that this cream comes in an air-tight jar instead of one I have to stick my fingers in (ew ew ew)! An airtight container like this is
exactly
what you need if you want the powerful ingredients to stay stable enough to do their work on your face! The jar is dark, so light can't effect the important ingredients in the cream either. And I love that you press down on the lid and it 'clicks' out a serving of cream for you each time; that way I never get too much lotion!!
Scent:
To me this has a light citrusy scent, with some floral notes. It's a very light, pleasant smell (to me) and it's one that I don't mind having near to my nose//all over my face. The scent also dissipates quickly, so if you dislike it, it won't be wafting into your nose every time you turn your face.
Availability & Pricing:
AgelessDerma.com
, this cream retails $65 + free shipping on all domestic orders (yay free shipping!)
Other places to follow Ageless Derma:
Facebook
,
Twitter
, and
YouTube
Overall:
I like this cream quite a bit! Because I don't have very many wrinkles, I can't really address how well this cream works for them. Using this product definitely makes me
feel
better about my skin, which is really wonderful. If you're looking for a new anti-aging night cream that is light, absorbs well, and makes your face feel super smooooth I would definitely recommend trying out Ageless Derma's Stem Cell and Peptide Anti-Wrinkle Cream!!
What do you think of this Anti-Wrinkle Cream? Have you tried any of the Ageless Derma products? Let me know!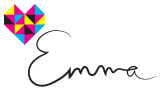 *Disclosure: I received this press sample for my honest review; the opinions expressed in this review are 100% my own.
If you'd like to know more about my disclosure policies please check out my disclosure page.
On My Nails: butterLondon Nail Foundation, Revlon Lunar (black), Dollish Polish Puttin on the Ritzzz (glitter), OPI Don't Touch My Tutu (white), all topped with HK Girl TC