If you caught the press release for the new Summer of 199X Collection from Rainbow Honey (
peep it here
, also located under the 'Press & News' section in my sidebar) then maybe you're equally as excited as I am about this TOTALLY FREAKING GORGEOUS 10 polish collection!! Summer of 199X is inspired by the 1995 SNES hit, Earthbound and is divided into two parts - Part I has 5 shimmery glitterbombs, and Part II has 3 shimmer-flecked cremes and 2 glitter toppers. Today I have 3 mini bottle samples from Part II to share with you - Apple Kid, I Miss You (glitter), and Tessie. Take a look!
*Products in this post were provided for my honest review and for swatching purposes!
I swatched everything with OPI Natural Base Coat and HK Girl fast dry top coat if you're curious! As per usual, they're arranged in alphabetical order for easy sorting, too.
All photos were taken in indirect Ott Lite ("natural"), except where stated as being something different in the captions!
Apple Kid
is a hot pink creme with pink -> purple shifting shimmer shards. It has a great formula, and nice and opaque in two coats. The shimmer in this was obvious in real life when I tilted my fingers around - I guess a "flash" of shimmer? But overall it was pretty creme-y looking from a distance. The extra shimmer and great formula does make this just
thatmuch
more fun than a normal creme.
taken with flash
2 coats of Apple Kid + 1 coat of I Miss You
2 coats of Apple Kid + 1 coat of I Miss You
I Miss You
is a glitter topper with lots of different pastel shades, mostly just squares, and some blue and pink butterflies all swimming in a sea of shimmer. I thought I had gotten a little sick of pastel glitters like this, but oh no. No no no. This is so pretty!! What I love about Rainbow Honey polishes is that they always have just a little something extra - this one has totally effing gorgeous shimmer in the base, which makes the overall effect just that much prettier. Here I'm showing you 1 coat of I Miss You over three coats of Revlon Royal (I've also layered it over the other two polishes I received, which you can see above and below in their polish sections).
real indirect sunlight
sunlight
Tessie
is a blue-toned lilac, almost periwinkle in some lights, with blue -> purple shifting shimmery shards. Great formula, and nice and opaque in two coats. Pretty much the same exact notes for this one that I have for Apple Kid - the shimmer was there, but more obvious when I twirl my fingers around. Really pretty, tho, and I don't have anything quite this shade of purpley-periwinkley in my stash!
flash
Pricing & Availability
The Summer of 199X Collection is being released TOMORROW [
6/21/2013] at 10pm EST
($10 for 15ml full-sized // $5 for 7ml minis)
For more Rainbow Honey, check out their Facebook, Twitter, Pinterest, and Instagram
- - - * - - -
Check out some bonus comparison and matte photos + my final thoughts after the jump!!
WnW Lavender Creme, RH Apple Kid, Zoya Kimber
RH Apple Kid matte, with flash
RH I Miss You over Revlon Royal, with matte tc (Ott lamp)
China Glaze Grape Pop and RH Tessie
RH Tessie and China Glaze Bahamian Escape
RH Tessie with matte tc
here's just another bonus shot of I Miss You because *__*
SO, do you like these? Are you interested in the rest of the collection?
I will definitely be saving my pretty pennies for some of the other shades! I love the quality and variety that Rainbow Honey offers and a lot (errr all) of the colors in this collection are calling my name.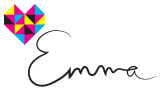 *I received a press sample for my honest review and swatching purposes. If you'd like to know more about my disclosure policies, please check out my disclosure page.