I'm not one to usually pay
too
much attention to MAC, only because it seems like the crazy rush of staying up late and everything selling out in minutes that used to happen with indie brands, except for blushes and eyeshadow quads I don't need and can't afford. So of course it's just my dumb luck that I stumbled into a review of some of the new All About Orange lipsticks, a limited edition collection with most of the popular items selling out online in mere minutes, and decided I HAVE TO HAVE SOMETHING. I can only imagine that if and when my already beloved backordered tube of Sushi Kiss arrives it will probably look god-awful on me, but I do not care [yet] because the idea of a neon-ish-coral-ish lipstick sounds like the perfect creamsicle concoction to quench my summer thirst for...lipstick?
Proof in point that I am not really a 'MAC girl', not quite yet anyway, is that upon approaching the teeny tiny, feverishly hot, panicked-sweat-inducing kiosks of fancy men and women with full faces of paint that somehow
weren't
sliding off while working all day, they looked upon me with such a gentle face of pity when I mumbled out "Uhm..do you have any Sushi Kiss left...?" and said "Nope" before I even finished my question. I felt like a little kid all over again, the one that avoids phone calls at all costs [still do]. Something about cosmetic counters and other Fancy Lady Things makes me feel like a pre-teen, all gangly and ugly, and oh my god everyone is looking at me?! Like the time I spelled stakeout wrong in the spelling bee in fourth or fifth grade because I was hungry and distracted and all those eyes staring and I suddenly craved some steak. There are clear unannounced rules and rituals that coincide with wanting to buy a $15 lipstick, beyond my card in hand and desire to buy a $15 lipstick for some odd reason. And so
so
many hot light bulbs. And so many actual teenagers that somehow look much more put together than I do using all the 'tester' tubes despite me being probably 10 entire years older than them (oh dear lord). I felt like a test subject myself, i.e. can I pass this test of finding this ridiculous lipstick I don't need?!
Now I wait, patiently, to see if a backordered tube of lipstick that I desperately wanted maybe only for the name but also because it looks so nice on other people on the internet, will actually come to my house in 10 days. And I wonder, what is it about a $15 lipstick that just seems
so
necessary sometimes? I think it's because it helps me to feel pretty cool when I smear it on my face (er, lips, you know). Like painting on a Deborah Lippmann nail polish. For me, most of what I'm paying for is the satisfaction and fancy feeling I get later when using the product because I know it doesn't really take $15 to make a weird colored lipstick with a cute name. Or $20 to put some glitter in a bottle. It just feels like such a treat to say, "Yes. I bought this thing that smells like vanilla and does nothing more than makes me feel and look PRETTY."
Because we're all pretty and we're all pretty cool. And you're totally allowed a $15 lipstick sometimes (even if it is the same price as a taco dinner date, which I did indeed partake in yesterday evening).
PS. Feel free to internet slap me when/if I ever think lipstick
more
than the $15-20 range is okay. I'm definitely not like, hey, let's just go for the $40+ lipsticks u guize! But that may or may not be what I said when I was like, "Boyfriend, people with a THOUSAND bottles of freaking nail polish?! They're sooo crazy." Yes. Yes I am crazy, self.
PPS. Now I'm looking at lip liners because the makeup quest is never over, no matter how many times I say to my manly man, "What else would I even need?! Look at all my stuff!* Oh...wait..."
Never. Over.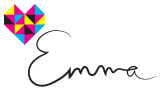 *I regularly use the "Look at all my sh*t!" thing from Spring Breakers as a joke, especially when I'm basically doing the same thing like, "HEY. LOOK AT ALL OF MY NAIL POLISH AND I WILL TELL YOU HOW EACH ONE IS JUST THISMUCH DIFFERENT AND THEY ARE ALL BEAUTIFUL, UNIQUE INDIVIDUALS."