Yay! Finally, I present to you some swatches of SUPER BLACK LACQUERS! I had a nasty craftcident with a hot glue gun that ended with a very sad swatching hand, but now I'm back in the game! I really love the quality and variety that Super Black provides as an indie brand - everything from cremes and shimmers, to glitters, and impressive linear holographics. All of the polishes I tried had fantastic formulas. Psst. for these swatches I used OPI Natural Nail Base Coat, and HK Girl Fast Dry Top Coat occasionally (most of the polishes are recommended without top coat). Check it out!
*Products in this post were provided for my honest review and for swatching purposes!
Murdered Out
is a "mega-black" matte black polish that's opaque in one coat! The finish is more of a 'rubber' matte and I think of it as more of a waxy, eggshell matte finish. It's matte, but with a nice sheen. This polish is crazy opaque and looks great at just one coat! It is self-leveling if you let it dry between coats, and it dries very quickly. Great base for nail art (as you might have noticed lately!). These swatches are two coats, no top coat
The Bends
is one of those amazing indie polishes with lots of depth that calls out to your glitter lovin' heart; it embodies (embottles?) all the glittery goodness of why I love indie creations! The formula was great - the glitters were suspended really well in the bottle and it was a breeze to paint with. I love the edgy mix of glitters - black, white, holo, and turquoise in a darkened teal base. These swatches are three coats built to opacity, but I could have probably done a fourth one for even more awesome. Love this one.
The Whale
is a
gorgeous
grey polish with obvious blue-aqua shimmer - no hidden shimmer here! This polish, similar to Murdered Out, dries to a more waxy finish before topcoating it which I like (I love polishes that you can wear different ways). Formula was easy to work with, self-leveling, and dried quickly. This swatch is two coats (but one would have been fine)
Torque
is a dream. I will try not to gush too much about this bby, but oh man, it's one fab polish! I found it was most holo-y in indoor lighting, which is perfect for me because I'm inside like 90% of the time. I didn't find it to be very holo in indirect natural light - mostly indoor lighting and direct sunlight. The formula is pretty much perfection; very easy to paint with and dries very quickly. I did have some minor staining with this (even with two coats of basecoat), but that will probably vary by body chemistry. I was SO impressed with the wear time - I gouged it the first day when I was doing some stuff around the house, but had practically no tipwear and no chips at the free edge while wearing this for several days (see the photos below). Definitely recommend! This is two coats with no top coat (as recommended), but it was opaque and wearable at just one coat
And then here are the results of my wear test for Torque! The gouges in the middle of my first two nails were done the same day I initially swatched, and are due to a fight I had with a large photo frame [you know those little metal nubbins that keep things in the right place? They just leapt out and grabbed my nails, hence the marks in the middle]. But overall, no big chips, and verrrrry minimal tip wear after 5 days!
the tips! the tips!
Wishful Thinking
is a linear holographic top coat! It looks great over a variety of polishes and can be built up to opacity on its own, too. The only downside to this topcoat is that I feel like it's extra holo-y if you do a thick coat, or two thin coats, but obvs then the end result is generally more silver and less whatever the base color is. I don't mind, but don't get your hopes up that you'll be able to make the mystical 'white holo' because it won't happen - even when layering a holo tc over white. Formula was good and dried very quickly. I especially liked layering it with shimmery base colors, like The Whale and Hard Candy's duochrome Beetle. No topcoat with these swatches (as recommended)
2 coats of Wishful Thinking
from pointer to pinkie: ChG Bahamian Blues, white creme, 2 coats alone, Hard Candy Beetle
Super Black polishes are a little bit more expensive than some indie brands, but I really like the fact that ALL of their polishes are one flat price, instead of varying by finish. I am also floored by the opacity and formula - not a lot of brands can put out unique finishes that are totally wearable in just one coat, and this is an indie to boot! I'm head over heels in wuv with The Bends and Torque, and so so into Murdered Out because it's a perfect base for nail art. I also love the professional screen-printed bottles and easy to navigate website, plus square-shaped bottles store really well (all things that make the experience more pleasant for me personally, but things which I totally understand might not impress some people). The brush is a little longer than 'standard' brushes from handle to bristles, not the length of the bristles, which is different but doesn't negatively impact painting.
Pricing & Availability
- - - * - - -
Which ones are calling out to you?!
I am SO impressed with all of the polishes I swatched, and I can't wait to get my hands on more of the holos, or rather more of the Super Black holos on my hands :D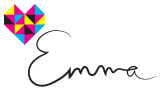 *Products in this post were provided for my honest review and for swatching purposes!