Hey lovelies, happy Friday! I have some press samples of the Fab.com exclusive summer trio from Rainbow Honey to share with you today - two squishy polishes with gold flecks and a
gorgeous
gold glitter topper. When I opened the box I was immediately hungry for Mexican food, which is pretty common for me 24/7 anyway, so maybe no one else thinks of salsa and margaritas with these colors?! But these polishes seem really festive and perfect for summer! For all of these photos I'm using OPI Natural base coat and HK Girl fast dry top coat. Here's the official description from Fab about this collection:
Exclusive to Fab, the Fab Summer Set is as refreshing as a cold sip of freshly squeezed lemonade. This set of three includes a dazzling array of shimmering polishes: kelly green, deep coral, and a sparkly lacquer that glitters with holographic flecks. Paint yourself in a beautiful new light.

-fab
First up is
Tenda
, a bright kelly green with subtle golden shimmer. It was very opaque at one coat, but I added a second for depth. The shimmer in Tenda is rather subtle, but really pretty when it catches the light. I feel like this is a really unique green - I had nothing similar in my stash and it made me think of some of the bright Essie greens, but they don't really seem to be a match. My photos relate Tenda as being sort of mottled looking with the gold shimmer reading as brown spots; in person I feel like the shimmer catches the light and is much more noticeable, then then other pieces that aren't in the light at that moment recede a lot more. The formula was a little different - not really thick, but it would drag at the tips and get stringy like it was very sticky. I experienced the draggy-sticky thing with both of the shimmers in this set, but more so with Tenda. I think a little bit of thinner would help out the formula issue and also make the shimmer a little more visible!
indirect natural light
direct Ott Lite
indirect Ott Lite
Costa del Sol (from this trio) over Tenda
Next is
Schrammi
, a deep coral with more visible golden shimmer. This polish was much less pigmented than Tenda at one coat, so I thought it would take a lot of coats to layer up, but it looked really great at two coats! I'm not usually a coral/orangey person, but man, this is really pretty! And so summery! It makes me think of salsa and some sort of fresh fruit at the same time (couldn't decide if it looks like guava or papayas more?). I thought it would be similar to OPI's Call Me Gwen-ever, but Schrammi makes Gwen look almost neon! Schrammi does shift between different tones of pinky-red-orangey and looks different in different lighting (hopefully illustrated below). I had the same dragging at the tips with this one as I did with Tenda. I found that the less these polishes were manipulated, the happier they were.
indirect Ott Lite
direct light
indirect natural sunlight
quickie comparison to OPI Call Me Gwen-ever, Schrammi is much deeper and pinker
Costa del Sol (from this trio) over Schrammi
Finally the glitter topper
Costa del Sol
, be still my heart. Costa del Sol is a gold glitter topper with different sizes and shapes of gold glitters including bars, tiny flakes, hexes, and holos. It is really pretty and the formula was flawless. If you don't like bar glitters you're out of luck because I think this polish packs two different sized bars. But if you're down with bars and like gold glitter, this is a must-have! Just wait until you see it over black below!! Costa del Sol looks a little sparse over Tenda and Schrammi because the smaller glitters blend in a bit with the gold shimmer already in the other polishes.
I like to swatch glitter toppers like this one over cremes because I think it's important to show what's really in the topper mix. You might miss the AMAZING little irregular gold flakie bits in Costa del Sol if you don't try it over a more plain base! For the cremes my nude color is CND's Perfectly Bare and the black I used was Super Black Lacquer Murdered Out (press sample).
Now we head into Macro City. Do you NEED 3 different macro photos of this glitter? Yes. Yes you do. And you are welcome.
Pricing & Availability
The Fab Summer Set is exclusive to Fab.com for a limited time - the direct link to the set on Fab.com is
here
It's $25 for 3 full-sized, 15mL bottles (you save $5!) and free shipping on orders of $75+
There are other exclusive Fab.com sets from Rainbow Honey
here
*I have not ordered from Fab.com myself, but I've heard great things about how quickly they ship.
- - - * - - -
This set is exclusively sold as a trio, so I feel bad playing favorites with the shades. I am
in love
with Schrammi and Costa del Sol. I like the color of Tenda a lot, but was disappointed with the formula. Will I end up purchasing the BIG bottles of this collection? Mayhaps. I love that gold glitter
really
hard and I think these colors are unique to my stash, so I'm verrrrrry tempted!!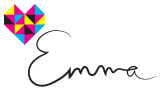 *I received a press sample from Rainbow Honey for my honest review and swatching purposes. If you'd like to know more about my disclosure policies, please check out my disclosure page.