Oh you guys, I'm sorry I've been a bad blogger this end of April. If you're curious to read a more prose-based post, check out
this post over here discussing my feels about growing up and home decor and Pinterest
and how it relates to nails and stuff (the 7 people that have read it all said it was interesting, promise!). AND THEN this week I gave myself a hideously large blister from a hot glue gun on my swatching hand; it's not visible near my nails but my hand is really hurting currently :'(
Favorite new (tried) polish: I didn't use a lot of 'new' polishes this month because I'm bad at that, but the few that I did use were pretty awesome! Illamasqua Muse, Layla CE 54, Zoya Yara, and Cult Nails You're my Dandy Lion all graced my tips for the first time this month. It is really hard to choose a fave because they were are really stunning and easy to work with. It's sort of a tie between Yara and CE 54, which is good because they're in the same mani so I only need to show you one photo!!

Favorite new (tried) indie: Lac Attack's Puddle Jumping is my favorite new indie from April because I love love love the micro glitter-flakie finish and I wish more polishes had micro bits!! I would buy this finish in almost all the colors if I could :D
Favorite new (UNtried) indie polish: I have some exciting new SUPER BLACK Lacquers to swatch for you next week. And alllllll of those other polishes I talked about last week.
Favorite new polish collection: I can't believe Cult Nails is putting out ANOTHER awesome collection so soon. My wallet weeps; it weeps a lot. Other than that it seems to be sort of not the month for nail polish collections...? I already snagged the summer Pixie Dusts, which I love, but I pre-ordered them what feels like forever ago so they don't feel "new". A lot of the summer stuff seems to be scheduled for mid-May so there's not a lot of new-new to choose from. I am looking forward to the China Glaze neons, tho. I can't help it!
My favey April mani - hands down the crazy-awesome neon floral on top of holo glitter background. I mean, that description alone is sort of drool-worthy, eh?!
YOUR favey April mani (i.e. most viewed) was also the floral one above!! Closely followed by CATS IN SPACE, as I had assumed :p
Favorite new makeup item: Thank you makeup gods for NYX Cream Rouge; I actually have color on my cheeks at the end of the day now!!!!! My favorite shade so far is Glow (bottom left corner); I snagged two during the 40% off sale at Ulta.
Face o' the Month: I've been doing less eye makeup and bolder lips and I like it a lot! Below I'm wearing Lime Crime's liquid eyeliner in Lazuli and Revlon Colorstay Ultimate Liquid Lipstick in Top Tomato (which unfortunately doesn't wear as well as the previous shade from the same line that I had tried, Nude, but it's okay because I think I put too much glossy stuff on it and that made it mad at me)
Favorite TV show to watch while blogging: I've watched every possible episode of Adventure Time in like a month or two, so now I'm sad. But I'm finally finally on the Eureka and Doctor Who band-wagons! I'm on the second season of Doctor Who and I like this Doctor a lot better.
Favorite book no books were read this month (or last month...) Instead I've been playing Candy Crush (more like crying onto my iPad every single day while stuck on level 65 with the effing chocolate). Boyfriend and I have also been playing Skylander Giants this month, which is a game for children, so I can play it just fine :p
Favorite April blogging moment I am SO LUCKY to have more than one AMAZING blogger moment from April! I feel so lucky, y'all. I passed 1,000+ followers on Tumblr thanks to my two favorite April manis getting 'feature tagged' as 'nail art' (when the tag gets turned blue and is an ~official~ tag so people actually look at it). I also managed an amazing amount of notes on my CATS IN SPACE mani O_O
I was also featured on a list of 'The 15 Best Art-Inspired Nail Art Designs' from Lifestyle Mirror, along with some actually super famous and talented ladies. I AM SO FLOORED AND EXCITED, Y'ALL.
WHAAAAAAAAAATTTTTTTTTTTTTTTTTTTTTTTTT.
And there you go! What were your favorites this month?! Feel free to comment with your list!
favorite new indie polish:
favorite new (seasonal) collection:
favorite manicure you did this month:
favorite new technique or tip:
favorite new makeup item:
favorite TV show right now:
PS. My most "driven to every store and generally sought after for months collection" is the new Maybelline Summer Color Tattoos. If you've found them and want to help a girl out, I will love you forever.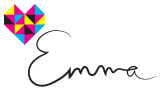 I always enjoy reading 'favorite things' or 'wrap up' posts because it's so fun to see what other people like & get to know them a little bit better. If you'd like to see all of the 'My Favorite Things' posts, click
here
!