I am really excited to share this REALLY EASY and REALLY CHEAP eye look with you today!!! This look is absolutely perfect for you if you: want to try a new eyeshadow shape that you haven't done before, are in a hurry (1 eyeliner + 1 eyeshadow), and/or like awesome things for not a lot of money. If you already have a taupe eyeshadow and a black eyeliner, you don't have to buy anything. If you don't a taupe eyeshadow (or brown, or bronze, or any medium-toned neutral colored shadow with shimmer) and a black eyeliner, you can pick up the eyeshadow trio, black eyeliner, and eyeshadow brush I'm using in this look for $5 (not including tax)!
The photos make the shadow a little bit more red-toned than I think it was in person, but you can see the effect we're going for in the photos above . Technically this look is more of a 'closed banana' or 'rounded banana' shape because the upper lash line, crease and lower lash line are darkened instead of just darkest at the lashline, but the overall effect is a nice 'smokey' wash of color on the lids.
Prime your eye with your favorite primer (in this look I'm using elf Eyelid Primer in Sheer, which I am not loving nearly as much as my Holy Grail Urban Decay Primer Potion)
Pat the 'Crease' color from the Wet n Wild Color Icon Eyeshadow Trio in 'Sweet as Candy' on your lower lid (just up to your crease)
Now blend, blend, blend the 'crease' shade out past your crease, into a slightly winged shape (from your bottom lash line towards your eyebrow) - this should make a nice smokey wash from lashline past the crease
Take a black eyeliner pencil, the one I'm using is Wet n Wild's Color Icon Brow & Liner in Black Black, across the entire upper lash line, into a v at the corner of your eye and then up into the crease (if you're not sure where your crease is, you can use the other end of the pencil or the pencil with the lid on to trace your eye socket before you're ready to draw the line - we're aiming for the hollow of your eye socket above your eyeball)
Blend the black liner out towards your brow - you can use your finger, a Q-Tip, a smudge brush, the elf shadow brush from this tutorial, one of those spongey tips on the end of some eyeliners, whatever you'd like. Then sweep a layer of the same 'crease' shade from the Sweet as Candy trio on top (the same shade we've been using the whole time!) with the tip of the elf eye shadow brush to really blend it into the crease. Layering the taupe shade over black will deepen the color.
Curl your lashes & apply mascara as usual! Here I'm using Wet n Wild MegaVolume Mascara, which is a pretty neat-o mascara for $3.50
Optional: add highlights with the 'highlight' shimmery cream shade from the trio along your brow bone (and especially at the arch) and at the tear ducts; I usually blend just a smidge of a highlight color from my tear ducts into the inner part of my eyelid. I also filled in my brows, but if you have awesome brows you can skip that!
The $1 e.l.f. Eye Shadow brush is a really great brush that I recommend if you're looking for a new brush or interested in getting some beginner makeup brushes! The shape fits my eye lid really well and it's flat, paddle shape works well to pat shadows on, to blend out shadows when using the tip vertically (sweeping motions from inner corner to outer corner), and sort of 'draw' in the crease by just using the tip horizontally (like a big, flat smudge brush). I like how packed the brush is and I find the bristles to be fairly soft and pick up product pretty well. It might be a little large for some eye lid shapes, but it's only $1 to try out.
Products Used
- e.l.f. eye primer in 'Sheer' (I've been testing this for wear and it's ehhhh)
- Wet n Wild Color Icon Eyeshadow Trio in 'Sweet as Candy' - crease and highlight shade
- Wet n Wild Color Icon pencil eyeliner in Taupe (brows)
- Wet n Wild Color Icon pencil eyeliner in Black Black
- Wet n Wild MegaVolume Mascara in Very Black
I promise that in person there was a lot more depth to this look and it was really nice! I wore it to a Jurassic Park 3D IMAX date night and boyfriend approved (I got a "You look so pretty!" without any goading). Personally I really like looks that rely on building up a base of colors with just one or two shadows blended on top because using less products in a more 'dramatic' shape helps me feel more comfortable with the look - plus it only takes a few minutes.
Hope you like the look + tutorial!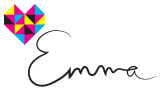 PS. Do you prefer these
actual
step by step photosets or the previous ones with the different parts highlighted (see
an example here
)??