*Products in this post were provided for my honest review and for swatching purposes!
Hey y'all, I've got something fun and glittery to cheer you up this Monday - some swatches of the new Spring Serenity and Easter Explosion collections from GlitterDaze! I'm so excited to share these collections with you because everything is
so gorgeous
, like pained-me-to-take-it-off-pretty!! The Spring Serenity polishes are 6 micro-glitter, full opacity polishes - fans of Floam-ish polishes will love them. The Easter Explosion polishes are a set of 4 super adorable, complex and amazing glitter toppers. The samples I got came in really snazzy mini bottles that are SO NICE to paint with because they have wide(r) mouths (than typical mini bottles) and normal sized brushes. For all the swatches I am using OPI Natural Base Coat, HK Girl fast dry top coat, and butterLondon Matte top coat for the bonus matte shots at the end. Check it out!
First up are the two Spring Serenity polishes I received, Dewy Meadows, yellow-toned green micro glitters, and Soft Petals, warm-toned pink micro glitters. These are
packed
with glitter because they're intended to be worn at or near full opacity, and as such they do require some patience and time carefully applying. You need to wait a little between coats since the tiny glitters like to catch on each other. I found doing 3-4 coats made it a little fluffy looking, almost like flocking powder, which was a cool effect! In the future I would probably wear these at 2-3.5 coats over a sheered base color (or just butterLondon Nail Foundation), only because I generally dislike VNL.
OTT lamp
OTT lamp
Dewy Meadows - 1 coat over 2x Sally Hansen Mint Sorbet, 3 coats on accent nail
flash
Soft Petals - 1 coat over 1x Elevation Polish Colline du Charf, only needed 2.5 coats for accent nail*
*I used butterLondon Nail Foundation as my base coat for this swatch because I knew the mauvey Elevation Polish I wanted to use was more jelly-ish; also my accent nail looks less naked here (I prefer it this way)
Now the glitter toppers! All of these were a
breeze
to work with, even with all the different shaped glitters because of the new mini bottles. All 3 of the glitter toppers I received as press samples have some sort of 'shaped' glitter in them, but I had zero issues getting them out of the bottle and they laid down on my nail beds really well!! It is really hard for me to pick a fave; I love all of them. I guess if I
hadddd
to pick I'd say Duckling because of the more unique golden-green glitters and DOTS, like a fresher take on rose gold. I 'dabble' my glitter so I might have a heavier application than traditional painting methods; I did not have to fish or go back and place anything.
Bombastic Bunny - 1 coat over 2x Elevation Polish Jengish Chokusu (turq) and 2x Pure Ice Kiss Me Here (grey). This is like a baby shower polish, but better! This is a mix of light blue, pink, and silver holo glitters - also features diamonds, stars, mini slices (teeny bar glitters that aren't 'hairy'), and circle glitter.
Dynamite Duckling - 1 coat over 2x butterLodon Muggins with Sally Hansen Mint Sorbet accent. I really like this because I've been craving rose gold colors this spring, and this is a very fresh take on it! It features light greeny-gold glitters, pink, gold, and white and has lots of shapes including two sizes of stars, shreds, circles, bars, and SQUARES!
Eggsplosive - 1 coat over 2x Sally Hansen Nailgrowth Miracle Creamy Olive with Revlon Lunar accents. Pastels, for Spring?! The idea of this polish isn't new, but it is executed flawlessly and is by far the best combo of pastel glitters in my stash! It features hearts, stars, flowers, some shreds, and a variety of pastel and opalescent glitters. This is really pretty in person and a little hard to photograph because it is beautiful in its subtlety.
GlitterDaze mini, OPI bottle - same sized bottle mouths!
I feel like Sana has really perfected her craft, and this collection hits it out of the park! Sounds so cheesy, but I mean it (plus my stash of indies can convince you that I have just a teeeeeny bit of experience with the indie scene). I have a few of her older collections (and even a back up bottle of White Widow, because I'm that kind of polishaholic), and recently she's just got these magical indie wizard fingers. It doesn't sound like circles, stars, hearts, flowers, diamonds, squares, (a zillion sizes of) hexes, bars, smaller bars, and shreds could all live together in one bottle of polish - but they totally can, and oh my gosh, the end results are sooo good. To be honest, if you don't like crazy shaped glitter you probably won't like A) most indies and B) GlitterDaze that much. I hope my swatches make you 'oohh' and 'ahhhh' because these polishes are the bomb, but I understand if you just aren't swayed by shaped glitter. Shaped glitters only bother me if they don't sit on my nails right and therefore poke out from my nail bed thru top coat, which makes me want to pick at them (like polishes with too-large stars from Icing stores or the earliest incarnations of indies with diamonds that were too large). These Easter Explosion polishes from GlitterDaze are not those awkward shaped glitters.
OPI Pro-wide brush, GlitterDaze normal sized flat brush ((in a MINI, you guys!))
tl;dr
Spring Serenity polishes are neat-o, but they definitely take some patience and time between coats
Easter Explosion glitter toppers are AMAZEBALLS, but if you just canNOT get with shaped glitter, sorry but you'll have to avoid all of them :'(
Pricing & Availablity
The GlitterDaze website is currently under construction, but should be back and ready this Wed (4/17). In the meantime you can order any of the polishes from this collection on the GlitterDaze blog [
here
].
Spring Serenity = $10/15ml or $4/4ml
Easter Eggsplosion = $11/15ml or $4/4ml
(slight discount for buying entire sets, too!)
Customers earn loyalty reward points on each purchase, which can be used for discounts on future purchases. Several new polishes as well as the Nourishing Nail Polish Remover and Luxury Hand Fizzy will be released when the new website goes live, hopefully this Wednesday!
Looking for more GlitterDaze? Check out their
Facebook
,
Twitter
,
Instagram
, and
Pinterest
!
Now hit the jump link below for lots of EXTRA photos = more macros + matte top coat photos
*Products in this post were provided for my honest review and for swatching purposes!
matte
matte
matte
matte
O____O so proud of this photo!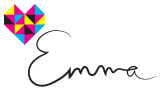 *Products in this post were provided for my honest review and for swatching purposes!