I got my mitts on the elusive OPI Black Spotted from Sephora France by way of a friend in Germany and then another friend in Ohio!! I'm still sort of playing with it, but I wanted to show you one of my experiments with it for 'B' day. Here is OPI Black Spotted over my Digit-al Dozen TGIF mani of Dollish Polish Random Dancing over Sally Hansen Barely Beige (you can see the original
here
). I thought this looked pretty cool, but not super cool (i.e. good, not great). I think a more solid base color without speckled glitter would look much more fun! I think it would look great over a gradient. If you have Black Spotted, what's your favorite way to wear it?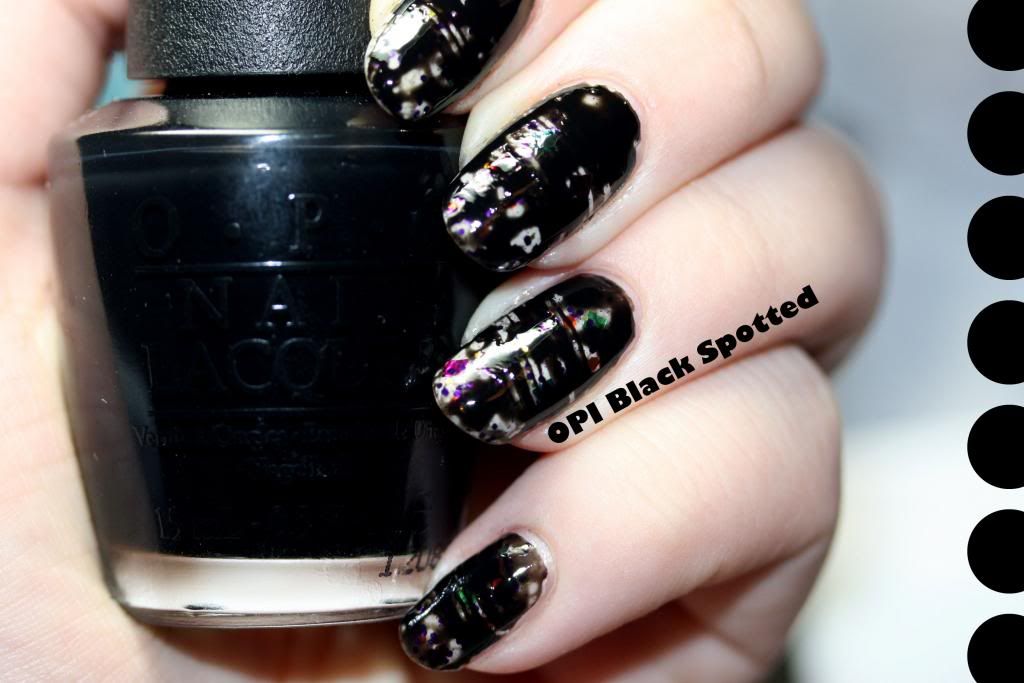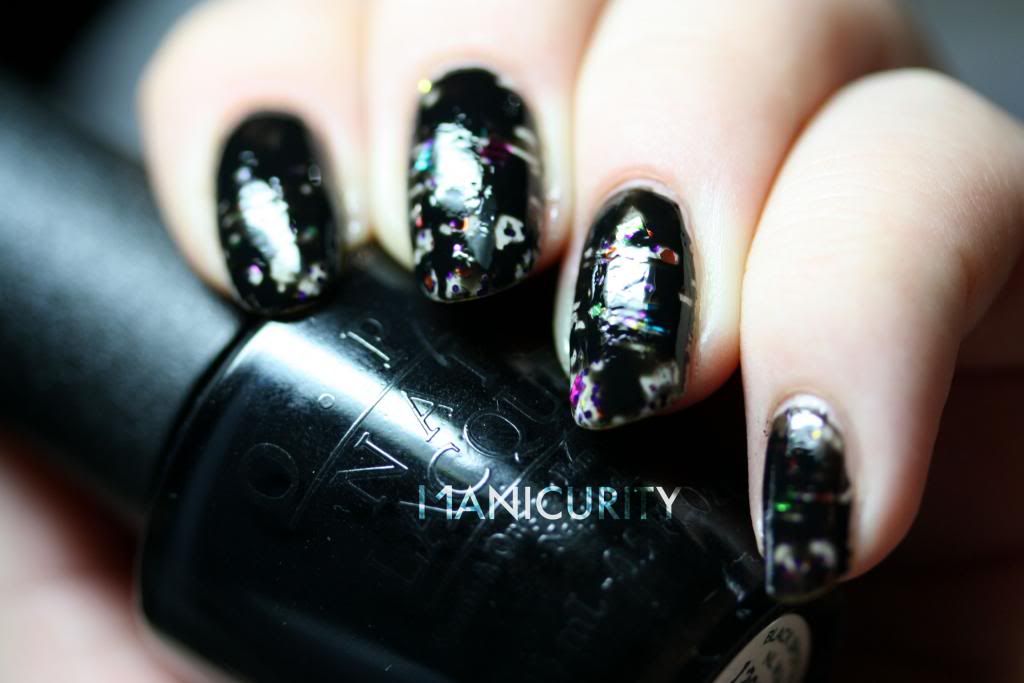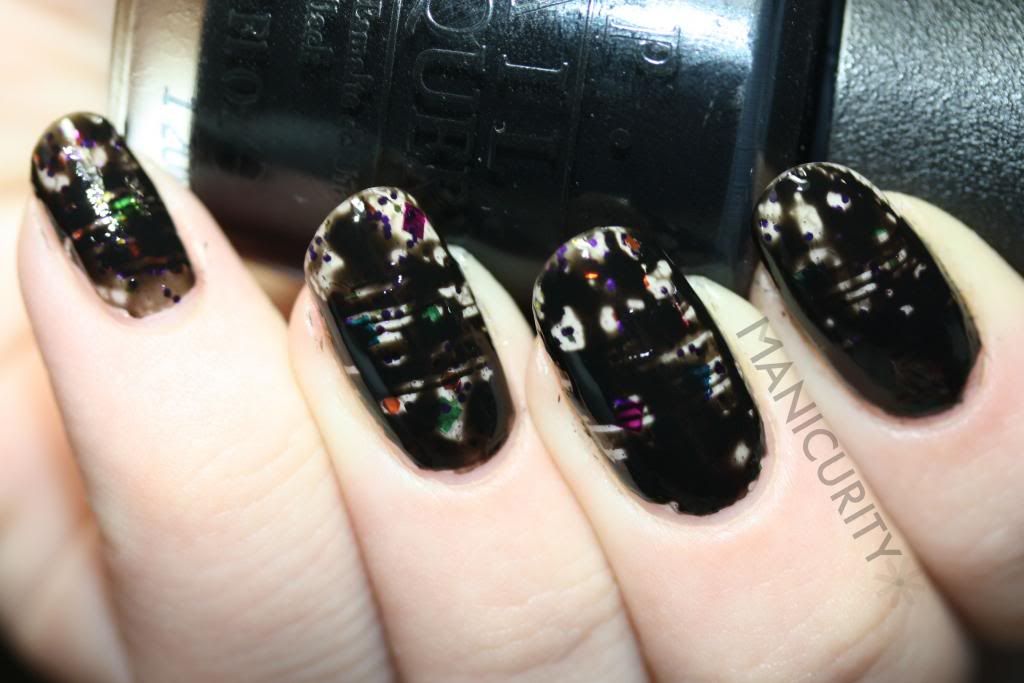 Do you have Black Spotted? Love it, hate it, meh it? OR are you still trying to get your hands on it?
Don't forget to check out the 'B' polishes Bee and Kerrie picked out for today! And we'll see you back here next Thursday for 'C'.
PS. Happy Thanksgiving if you celebrate the holiday! Mine was nice :D