This is the thirteenth stop on the annual Hunger Games tribute tour. This district is uninhabitable, but serves as an important reminder to those of you that think rebellion is worthwhile. If you are somehow unfamiliar with The Hunger Games, please
read this post
to prepare for the 74th Hunger Games. You are a citizen of Panem, but if you need a reminder, you can read about our beautiful nation and its' districts
here
.
Welcome to District Thirteen.
(sunlight lamp)
District Thirteen's publicized industry is graphite mining; but it is also home to nuclear science and technology research and development. District 13 serves as a reminder to the other districts of what can happen if the districts rebel, but there is an important secret about this district that is discovered at the end of the second book.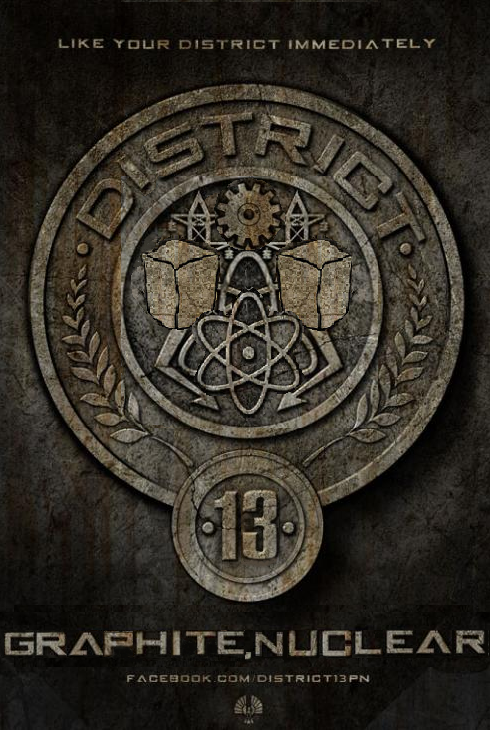 (with flash)
This one is fairly straightforward; I did two coats of OPI Number One Nemesis and then freehanded, mostly with the polish brush, neon Orly Glowstick drips on all the nails to represent both industries of this district. With the first coat of OPI #1 Nemesis I was all "ooh this polish is so sheer, I'm going to get rid of it favor of my other 15 dupes like this" but the second coat was marvelous! I am pumped to try Orly Glowstick soon; I'm very intrigued by its reputation of not needing a white base. Also, you might've noticed I trimmed my nails way down :p
All of the districts have been presented, but there will be a quick parade tomorrow; please tune in.

The Capitol thanks you for your cooperation and invites you to tour the other districts by clicking here.
May the odds be ever in your favor.