This is the twelfth, and last residential, stop on the annual Hunger Games tribute tour. If you are somehow unfamiliar with The Hunger Games, please
read this post
to prepare for the 74th Hunger Games. You are a citizen of Panem, but if you need a reminder, you can read about our beautiful nation and its' districts
here
.
Welcome to District Twelve!
District Twelve is home to the two most important tributes in the 74th Hunger Games. District Twelve's industry is coal mining and this district is considered to be neck and neck with District 11 in terms of poverty. District Twelve is probably the least populated district; it is one of the 'outer' districts, and it is surrounded by a tall electric fence. The tributes from this district, Peeta and Katniss, are incredibly important through out the entire book series.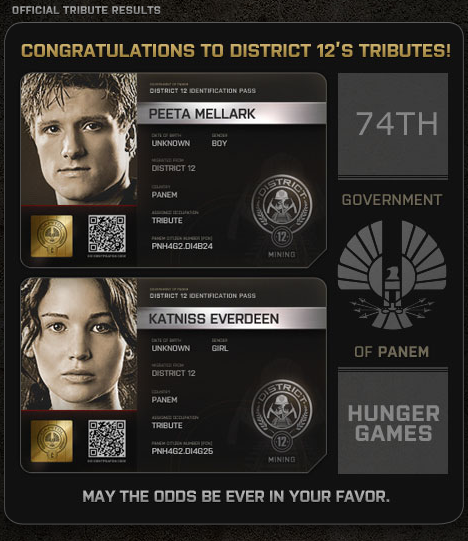 For this, I used China Glaze's Smoke and Ashes. As I was using it I was all "trololol this is so pretty, why do people dislike it?! It's awesomeeee!" but then it dried really dark and all the pretty shimmery bits were hiding and I was sad and felt like a big jerk for thinking I had discovered something magical that 184829 other people that used this one already had been missing.... Anyhoo, I wanted to make it look like it was coal embers, or catching fire, or just really, really pretty so I swiped on some Nubar 2010 at the tips - which is a red-orange/yellow/green flakie. Mostly on the nail it stays orange, with a little green at extreme angles (see above macro shot). Simple and beautiful!
District 13 will be presenting its' tribute presentation soon; please tune in.
The Capitol thanks you for your cooperation and invites you to tour the other districts by clicking here.
May the odds be ever in your favor.