This is the eighth stop on the annual Hunger Games tribute tour. If you are somehow unfamiliar with The Hunger Games, please
read this post
to prepare for the 74th Hunger Games. You are a citizen of Panem, but if you need a reminder, you can read about our beautiful nation and its' districts
here
.
Welcome to District Eight!

District Eight's industry is textiles and clothing. They provide the Peacekeepers with their uniforms. It seems like this district is financially challenged, and very industrial. Both children and adults have to put in hours after their regular jobs as the factories, similar to sweatshops. Being an 'urban' district, the tributes from this district are not accustomed to being outdoors and lack the experience and survival skills of being in natural environments. While the tributes from this district for the Hunger Games are unimportant and forgettable, the district proves to be important in the second book.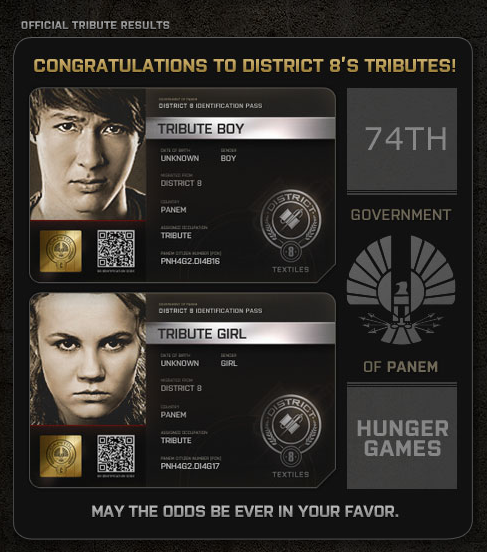 This was an interesting and fun one. I did one coat of China Glaze Dress Me Up (the pink), then used a fabric bag to 'sponge' on some white polish. Then I freehanded the white tips. And finally I matted everything and then I went back and did grids in clear in varying orientations to simulate the different weave of threads in something like a sweater from the first picture. I don't adore this color, but it did make me feel very fancy wearing it alone before doing any "art" on it - very J.Crew. I'm so pleasantly surprised at how much I like most of the colors from the collection, even though I wouldn't have picked them myself.
District 9 will be presenting its' tribute presentation soon; please tune in.
The Capitol thanks you for your cooperation and invites you to tour the other districts by clicking here.
May the odds be ever in your favor.