This is the sixth stop on the annual Hunger Games tribute tour. If you are somehow unfamiliar with The Hunger Games, please
read this post
to prepare for the 74th Hunger Games. You are a citizen of Panem, but if you need a reminder, you can read about our beautiful nation and its' districts
here
. Districts 7 - 13 will be presented starting June 4th.
District Six's industry is transportation - they produce the nation's hovercrafts, high speed trains (like the ones that transport the tributes to the Capitol), and cargo trains. While this district produces ways to move throughout the nation, the citizens do not particularly like to travel. Not much else is known about District Six; in other books you find out that there is a district-wide struggle with painkiller addiction (Morphling).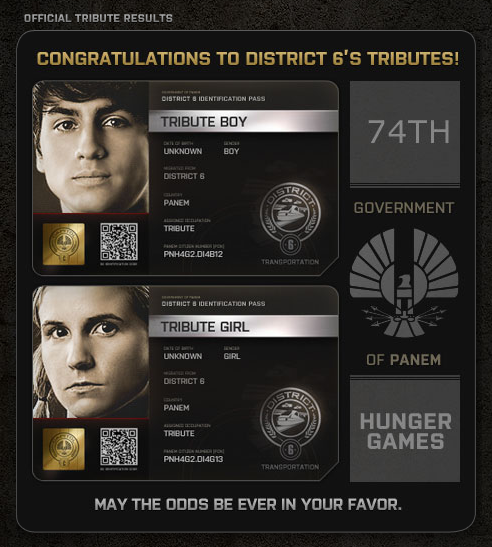 I had a lot of different ideas for this one! I thought about doing a map, or doing some stamping that looked like lacy tire tread, or some other transportation-related image. But I ended up with these weird, fun freehand graphics instead! I did my ring finger first and tried (horribly) to emulate a tire tread; in my head I was going to do french-braid styled line work, but instead it looks like a feather? No matter, I love the other line work I did because it all looks like it's in motion! So pretty and perfect for transportation to look so alive!
District 7 will be presenting its' tribute presentation on June 4th (one week from now!); please tune in.
The Capitol thanks you for your cooperation and invites you to tour the other districts by clicking here.
May the odds be ever in your favor.